Avalanche Studio Announces Generation Zero for PS4, Xbox One and PC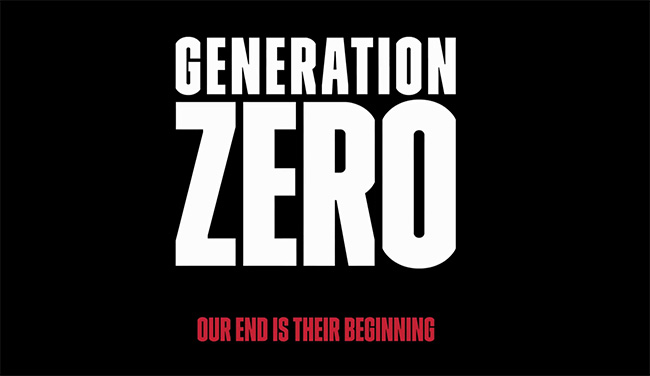 Announcing Generation Zero
"Hello World" and welcome to our first community update for Generation Zero!
Over the coming months there will be plenty of news, artwork, gameplay footage, livestreams, giveaways, and everything else you'd hope to find, but for today we'll help you with where to find all of the information we have available now, and also where to find it going forward.
First up – check out our announce trailer – and the first look at the world of Generation Zero! This trailer is all in-engine footage and gives a small taste of the strategic combat and exploration gameplay you can expect to experience, and all this whilst unravelling the mystery of exactly what is going on.
Other than our trailer, the main source of information for everything Generation Zero is here, on our website! We recommend you check out our other news updates for introductions from our development team, as well as the media section for some gorgeous screenshots taken directly from our current in-development version of the game.
Now is also an excellent time to follow all of our other channels, to make sure you don't miss a single thing as we work towards the game's release. You can find us in the following locations:
Facebook
-
Twitter
-
YouTube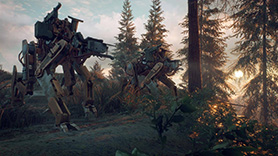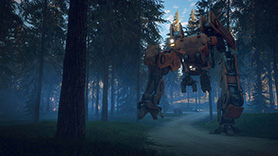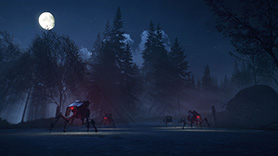 Finally, thank you for showing interest in our game. It's going to be a lot of fun over the coming months and we're glad to have you along for the ride!
generationzero.com
Survive in a Hostile Open World
Explore a vast open world, rendered with the award-winning Apex engine, featuring a full day / night cycle with unpredictable weather, complex AI behavior, simulated ballistics, highly realistic acoustics and a dynamic 1980's soundtrack.
Get Ready. Then Fight Back
Experience an explosive game of cat and mouse set in a huge open world. In this reimagining of 1980's Sweden, hostile machines have invaded the serene countryside, and you need to fight back while unravelling the mystery of what is really going on. By utilizing battle tested guerilla tactics, you'll be able to lure, cripple, or destroy enemies in intense, creative sandbox skirmishes.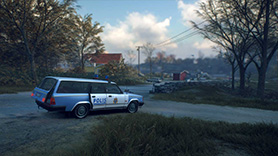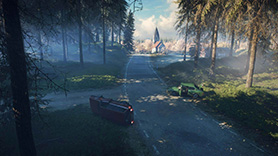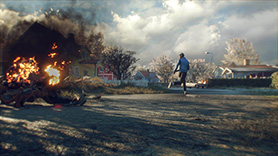 1-4 Players. Seamless Multiplayer
Go it alone, or team-up with up to three of your friends in seamless co-op multiplayer. Collaborate and combine your unique skills to take down enemies, support downed friends by reviving them, and share the loot after an enemy is defeated.
Stealth and Strategy. Co-operate to Live
All enemies are persistently simulated in the world, and roam the landscape with intent and purpose. When you manage to destroy a specific enemy component, be it armor, weapons or sensory equipment, the damage is permanent. Enemies will bear those scars until you face them again, whether that is minutes, hours or weeks later.